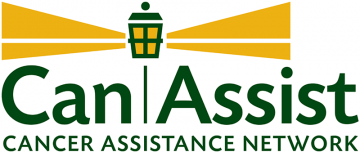 How we support its valuable work
greenslips.com.au is proud of our ongoing partnership with Can Assist cancer assistance network. Can Assist's 56 NSW branches organise accommodation, financial help and practical support for local country people affected by cancer. We are part of an inspiring grassroots network of hardworking volunteers, supporters and partners.
greenslips.com.au supports Can Assist branches in two important ways:
1. We help to keep cars on the road so people can get to treatment.
2. We work to let people know help is available locally and encourage them to ask for it.
Keeping cars on the road
Country people rely on their cars to get to treatment because there are often no transport alternatives. Many have to travel long distances for treatment and, without a car, they may not even get treatment. The extra cost of their vehicles adds to the financial burden of cancer, so keeping their cars on the road is a small, but valuable way to ease that burden. It also ensures country people get access to the treatment they need.
greenslips.com.au donates $3,000 to the Can Assist branch to spend on green slips for cancer patients in need. The branch can buy green slips from any insurer or local agent they or patients choose.
We have now donated to all 56 branches of Can Assist in NSW. This includes the Can Assist Head Office and branches in Ardlethan, Armidale, Balranald, Bathurst, Bega Valley, Blayney, Blue Mountains, Coleambally, Condolbin, Cootamundra, Deniliquin, Dubbo, Dunedoo, Eurobodalla, Finley, Forbes, Goulburn, Grenfell, Gunnedah, Guyra, Harden-Murrumburrah, Hay, Hillston, Lithgow, Manning Valley, Merriwa, Moree, Mudgee, Narrabri, Nyngan, Orange, Parkes, Peak Hill, Riverina (Narrandera and Leeton), Shoalhaven, Southern Highlands, Tamworth, Tocumwal, Tumbarumba, Tumut, Tweed, Ungarie, Wagga Wagga, Werris Creek, West Wyalong,Yass Valley and Young-Boorowa.
People know help is available
Country people do not have the same opportunities and treatment choices as people in the city. When country people are diagnosed with cancer, they may have no idea who to ask for help. They are often reluctant to ask for help.
As well as the donation, we fund communications professionals to help the Can Assist branch get their message out to the community. We make sure Can Assist can let people know about their local branch, and encourage them to reach out for help.
Can Assist and greenslips.com.au work together to keep cars on the road and make sure country people know all the ways Can Assist can make things a little easier.
How Can Assist can help
Can Assist wants everyone, no matter where they live, to be able to get cancer treatment and care. Rural people affected by cancer can contact Can Assist for accommodation, financial help and other types of practical support. Volunteers at each branch will do whatever they can to help out, even just doing the shopping.
Can Assist's network of branches has grown to over 56 across New South Wales in 65 years. Each branch raises vital funds for those in their local community affected by cancer. All money they raise locally stays local.
What makes this possible is a committed family of volunteers, supporters and partners who practise its values of equity, integrity, community and hope.
Learn more about Can Assist* or donate to its important work across NSW.
Read the latest Can Assist Annual Report.
*Can Assist is a registered charity with the Australian Charities and Not-for-profit Commission.